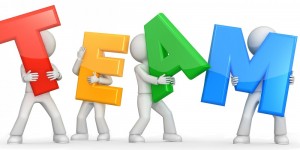 Based on our service delivery philosophy statement of 'treating others how you would like to be treated'– Our highly trained dedicated members of staff are passionate in their role in providing quality support and care to individuals in the community. Staff understand the importance that which their role encompasses and it is underpinned by the non-judgemental, caring, empathetic and professional approach that is demonstrated within their service delivery.
We recognise that for most service users the most important people in our organisation are the Community Support Workers with whom individuals will have regular contact. We take immense care in recruiting, training and supervising all our staff. All our staff have an extensive background check including CRB / DBS checks. They are not uniformed to maintain a level of dignity to the individuals that are being provided a service – they do however, carry identification badges to show on request.
As part of quality assurance and meeting government standards we provide and encourage on-going training for all staff as part of personal and career development. Here is a brief list of training, experience and qualifications that our current work force has attained:
NVQ Level 2 – 3 in Health & Social Care
NVQ Level 4 in Management
Degrees in Psychology & Sociology
Basic Mental Health Training
Alzheimer's / Dementia Awareness
Attention Deficit Hyperactivity Disorder (ADHD) Awareness
Drug & Alcohol abuse
Health & Safety
Food Hygiene
Infection Control
Protection of Vulnerable Adults
Safe handling of medication
Safeguarding
Dignity and Equality
We also have 3 senior members of staff that are RMN (Mental Health) & RGN (General Nurse) trained nurses with over 30 years experience in this field who are on-call 24 hours a day for direct and none direct support.